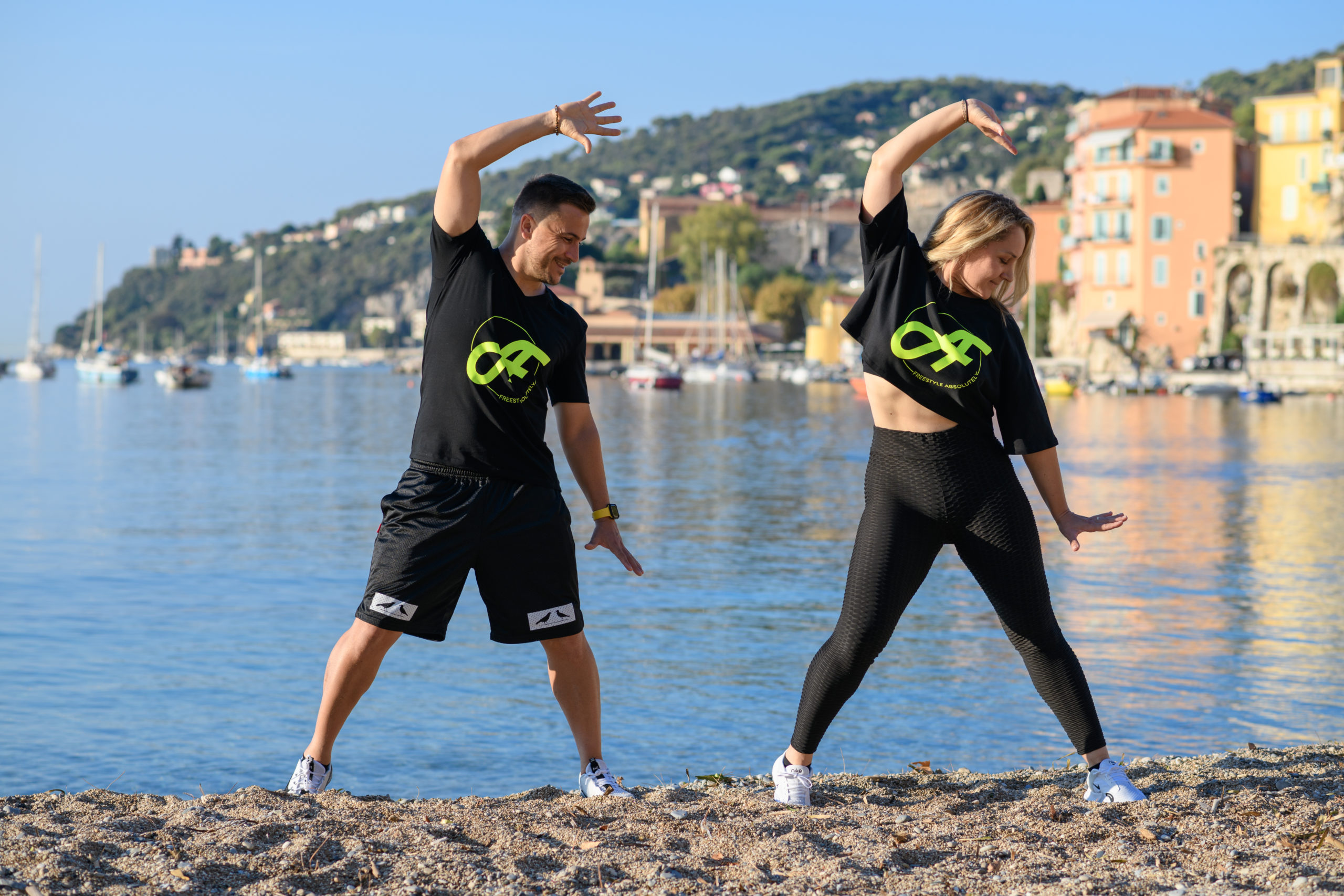 Make your sport a passion…
Freestyle Absolutely combines passion and experience !
Discover a great diversity of classes to exercise your mind and body.
Fun ? Cardio ? Strength ? Wellness ? 
Practice your sessions according to your goals and desires …
Where you want, and when you want!
Are you a teacher?
Take advantage of the Feedback pro and Teaching pro to evolve in your teaching and make a difference !
It will be a bit of our home into yours so that you can keep fit and learn how to enjoy yourself…
we are excited to share some precious moments with you !
Monthly membership Freestyle Absolutely
• You get unlimited access to all our videos online
• A varied selection of classes
• A 30-day membership that is renewed automatically and can be canceled at any time without notice
Annual membership Freestyle Absolutely
• Single payment
• Unlimited access to all our videos online
• A varied selection of additional classes every month for the duration of 365 days
• Subscription renewed automatically and can be cancelled at any time without notice
Instead of 348€ so,
19€/month
 Replay Event         Freestyle Absolutely  
• Single payment
• Videos will be directly in your library
• Availability during 30 days
feedback pro          Freestyle Absolutely
•
 Single payment
•
 Personalized detailed report
•
 Written analysis
•
 Video educational support
Workshop pro          Freestyle Absolutely
•
 Single payment
•
 Detailed programs by module
•
 Live or pre-recorded Workshops
•
 Video educational support   
•
 Practical workshops